Robert Kiyosaki is considered one of the influential financial advisors in the present century. One of his books Rich dad Poor dad is considered to be one of the best-selling self-help finance books. 32 million copies have been sold in more than 51 languages across more than 109 countries. 
In this book, The Business of the 21st century, Robert Kiwioski speaks of Business of the 21st century and he shares what is called the 8 wealth-building Assets.
Before that, we need to go through the cashflow quadrant which Robert Kiwioski explains
E – Employee – values security
S – Self-employed – values independence
B – Business owner – values wealth
I – Investor – values financial freedom
80% of people in the United States constitute the E and S category and they form only 20% of the United States wealth while 80% of the wealth is held by people in the B & I quadrant.
1.
A real-world business education
When you hear the word education, you think of a college. Don't you?
A college education is important for professions, to get jobs but not to build wealth. What is important to build your wealth is to build your experience whether it be in finance or marketing or designing anything that you're interested in. 
You might have heard many examples of people who became rich and wealthy, built their business without having a formal education
It's not your job that will take care of you in the present world, it's very hard to find what is called a secure job. You need to build your own business to take care of yourself.
And for that, you need a real-world business education that isn't taught anywhere but is learned by continuously taking risks and experimenting yourself. 
This is what Robert Kiyosaki discusses as the first and the most important wealth-building asset in The Business of the 21st-century book.
2.
A profitable path of personal development
When you enjoy what you do, people enjoy being around you and help you in achieving your goals. 
You need to develop interpersonal skills and communication skills to behave well with others. You need to be a person who will respect and admire you. 
Remember life isn't only about asking. It's always about giving back to others what they really wanted. 
Personal success will always fulfill you but what really satisfies you is when you make others too successful. 
One investment that you can't lose money is an investment in personal development. The greatest mindset of the people in the B & I quadrant is they don't hesitate to invest in themself.
3.
A company or friends who share your dreams and values
Many people spend their time, hang out and network with their friends who they think are going to benefit rather than bring themself financially down by being around them.
You become what you watch, what you listen and whom you spend your time with. 
So be careful about the friends you choose and think if they're going to make you reach your goals or if they'll make you go away from them.
You need to be friends with the people who have the mindset of the B & I quadrant. They are the only ones who can actually take you out of the E & S quadrant.
4.
The power of your own network
Richest people in the world build networks. When you look at companies like Amazon, all they have is a powerful network.
What do you understand from Amazon? Power is not in the product. The power is in the network.
And the most powerful word of promotion is word of mouth. Not anything else. 
In order to form a strong network, you need to find people whose ideas and dreams are the same as yours. You need to find people who want to move to B & I quadrant. Or you need to find visionary people lacking money with whom you could invest on. 
5.
A duplicable, fully scalable business
If it's making you money, it's an asset.
When you are building a business you are building an asset. The reason for you to build is that you can leverage a high profit and sell when you want to retire. Or continue to get residual income through this. 
You need to keep a job while building your business. Don't try to use your business as a source to live
If you want to start a business and make it successful you might go at least five years without being paid. That's why you need to keep a job while you build your business. You need substantial savings before you go full-time. 
8 hours a day, five days a week for five years will make you an expert in what you're doing and make you successful. It's roughly around 10,000 hours. 
If you take all the income out of your new business for your expenditure, you're not building a business. You're just building another job. 
You need to Invest and reinvest to build your business. Only then you can move onto the B & I quadrant. 
6.
Incomparable leadership skills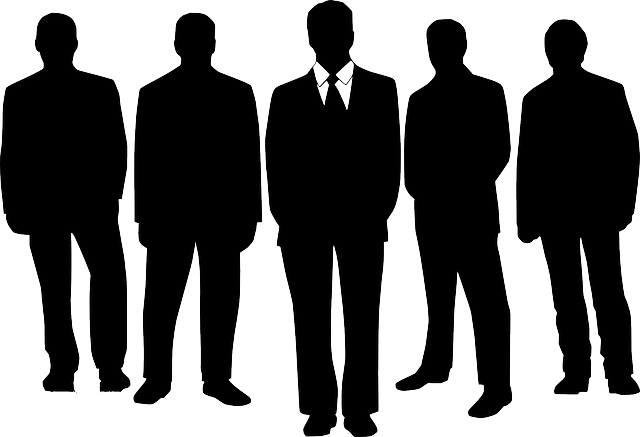 We see many people who are programmed to be an employee in their entire life. They have no desire to be a leader. 
You need to step up and take responsibility. When you're on the front line you don't have to worry whether you're liked or not. You need to control your subordinates, monitor them, and set boundaries. 
You never know when you would get an opportunity to lead. To lead is not a choice, it's a necessity, it's an obligation. It can come to you anytime, anywhere in your life. 
No leaders become a leader by appointment. They become leaders because of their initiation and their commitment to lead.
Be the leader you would wish to work with. 
People in the B & I quadrant have unique leadership skills which set them apart.
7.
A mechanism for genuine wealth creation
Wealth is not measured in terms of money. It's measured in terms of time. True wealth is determined by the number of months you can live and sustain your current standard of living, without having to do a job. 
Network marketing is a unique marketing strategy. Here the sales revenue of products and services of the Multi Levelled Marketing company is brought in by the non-salaried workforce.
The participant's earnings are compensated by binary commission. 
In-Network Marketing, you don't build income; instead, you build your business which will, in turn, fetch you high profits. It's about building a large number of customers and distributors This industry is about a lot of people doing small things. 
When you create a strong community, you can bring in action in small amounts of time. Companies like Amazon and Coca-cola have strong networks of people. 
8.
Big dreams and the capacity to live them
You need to have big dreams but be realistic. 
People who work for income work harder and harder only to be taxed more. But when you own a business, it legally allows you to minimize your taxes. 
When times are bad is actually when the real entrepreneurs emerge. A person's adversity is always considered as another man's opportunity. 
You can not have freedom until you have financial freedom., have residual income coming to you every month which can pay for your living.
Always need to make plans to move onto the B & I quadrant. 
Achieving success takes time, money, effort, and skill. If it were easy, everybody would have done it. 
Finally remember what Robert tells "It is not real estate, gold, stocks, hard work, or money that makes you rich; it is what you know about real estate, gold, stocks, hard work, and money that makes you rich. Ultimately, it is your financial intelligence that makes you rich".
Let us know your thoughts about this book – The Business of the 21st century in the comment section.