You must have come across this term a lot in online business Copywriting, In 2020 Copywriter's demand has increased up to 70% which has made Copywriting skills one among the High-Income Skills in recent years.
What is Copywriting skill?
Copywriting is the art of writing sales copy for a business that is intended to persuade someone to buy products or services, increase brand awareness, or writing any promotional content (maybe in the form of ads, landing pages, or any advertising scripts).
You can find these skills everywhere from Digital Marketing, SEO, Designing to Growth Hacking. Each field requires copywriters in their success journey.
There are 3 best ways to earn by writing
Content writing 
This content is that which educates, informs, and inspires the readers. This can be a blog, an article or a tweet, or anything. As everyone tells content is king, it will define who you are and what you do.
2. Social media writing 
As the name itself suggests, this includes writing posts on Instagram, Facebook, LinkedIn, and many more.
This is mainly for celebrities and politicians who want to convey their message to their followers. This is also done by marketing agencies on their behalf. 
3. Sales Copywriting 
This is nothing but articles or blogs that are written in order to drive sales. This includes blogs and posters and banners that are intended to sell a product and bring economic benefit.
When you put Content writing, Social media writing, and Sales Copywritingall together it is collectively called copywriting
According to Dan Lok Copywriting is said to be "The ability to use written words to persuade someone to take action"
Copywriting has nothing to do with intellectual property rights and so don't confuse yourself. Copyright is different from copywriting. 
Copywriting is considered to be one of the highest-paid professions in the world. You can work from where you want, who you want, anywhere you want.
There are no restrictions on that. It can be words on a webpage, e-mail, social media post, video script, commercial ads. 
What do copywriters do?
Copywriters create brand awareness about a product and persuade a customer to buy it. They help create banners, posters, magazines, newspapers, mails, brochures, social media posts, TV commercials, and many more and market the products. 
Sometimes all he does is rearrange the words and buttons and increase the traffic and sales.
Whatever you have bought till today is due to one or the other copywriter's efforts.
Why chose Copywriting skills?
A high demanding profession in the entire world
Many people don't even know that such a profession exists. Whatever you have bought to date is because of the efforts of one or the other copywriter who influenced you to buy that product. 
World head to search engines to research products
According to some research, 61% of internet users around the world head to some kind of search engine to research products they wish to buy before they make a decision to buy.
Each month almost 12 billion searches are performed by the users.
Does not require a degree
You don't necessarily have to be a master's in any language to do copywriting. It's a skill and it will eventually come to you by continuous practice.
Sometimes all you need to do is think properly and rewrite things. For example, you can ask companies what their problem is and turn it into a copy. 
This doesn't require any capital for you to begin. All it requires is your intellectual thoughts and ideas. You need to put in your efforts to bring in results.
Six-figure income once you master
There are many copywriters who have been earning millions today only by doing copywriting. You can earn millions too once you have mastered this skill.
The work is stable. You don't really have the fear of losing the job.
You get to work in a creative environment. You get the opportunity to get exposure to large brands you'd otherwise never get exposed to.
Before You start copywriting?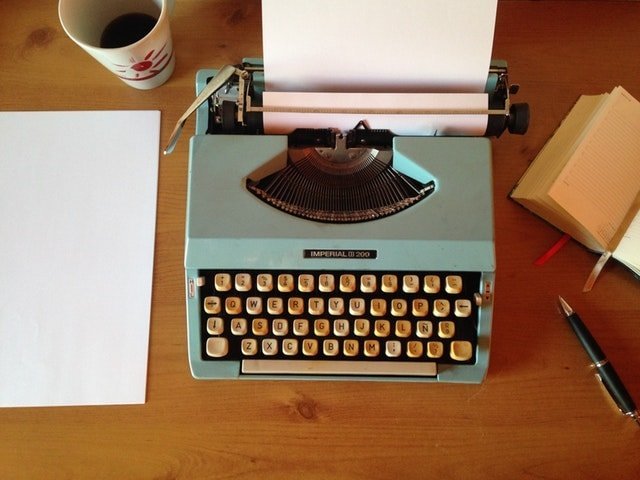 Choose one market that you're an expert in.  Don't be greedy and become a Jack of all trades and master of none. Choose something you are passionate about. As time goes by and when you start seeing the result, you can diversify. But always begin with one.
Make it easy for your customers
Your task is always to drive sales and make the customers buy. And customers will only buy it if they actually understand what the product is.
So make it easy for your customers to understand what you're exactly trying to tell them. Here are five basic reasons that any customers will give 
I don't have enough time to read. 
Not having enough money to buy.
It will not work for me.
Do not believe in you and your product.
Don't need it.
So you need to keep the above points in mind.
This is yet another important tip to keep in mind. Once you have taken up a project, finish it, earn money and then move onto another project.
Don't pile up all your projects and overload yourself without having any money. It's important for you to earn while you earn. 
If you would like to become a very good copywriter you need to spend at least 30 minutes a day doing this. "Practice makes a man perfect" and the same holds true for copywriting.
A good copywriter is not just a writer.  They are keen studiers of the human psychology behind purchase decisions.  
How do can you monetize your Copywriting skills?
Identify your ideal customer 
A  good copy is 80% research and 20% copy. So research who your customers are, what they want. You need to do a lot of brainstorming if you want to see a good result. 
You must understand that everyone cannot be your customer. You'll only be foolish by thinking everyone could be your customer. And remember that people always vote with their wallets.
If they're saying it's good, it's not good. But It's good only if they're willing to buy.
David Olgilvy, a legendary copywriter, is famously known for taking three weeks of meticulous study to come up with a winning concept for a Rolls-Royce ad.
The final headline read "At 60 miles per hour the loudest noise in this Rolls-Royce comes from the electric clock."
It took him that much time to find a detail compelling enough to sell a Rolls-Royce.
Create a compelling offer 
Your offer should be such that the customers are compelled to buy the product. This can only happen after you have done a lot of research and brainstorming to do it. Also, work on the following two questions
How would you like to describe the product?
What's unique/special about this product and why they need to buy it.
List every single benefit of your offer 
Think of every different angle and show them 100s of benefits. And you don't often see people selling products. 
For example, Domino's pizza headline says "fresh and hot in 30 minutes". So they're not directly selling products but they're selling speed.
By writing down a complete product description along with a list of the features and benefits, you can sell your product.
Write attention-grabbing headline
Most of the people have the same content but they just change the headline every year. The purpose of the headline is to make people read the first paragraph.
Your headline should be useful, unique, extremely specific, and convey a  sense of urgency. There are thousands of examples that people were compelled to read and buy only because of the headline.
The best example is the newspaper. People read headlines and then decide if they should read what's beneath it or not. The same applies to Copywriting skills.
Eliminate all pre objections 
You need to ask for testimonials, endorsements, and recommendations from your customers. That's the best way for you to proceed forward. Put it up while you want to sell the product again.
Ask the customers what they love about your product and start working on it.
Try to compare different things and attract lots of customers. Describe a problem, describe a world where that problem doesn't exist, then explain how to get there.
It's a super simple setup, and it can work for Blogspot intros, social media updates, email, and anywhere else that you write.
For example. Worried about becoming fat? Do you know that Amla Juice can burn 50% of your fat in 30 days? Order it now
By now you know what the product is and you have explained to them its benefits and features. Your task now is to make them buy. Be Clear, Concise, Compelling, and  Credible and make them buy the product. 
Conclusion
The most important thing is you need to choose the right market for which you would like to advertise the products. 
This is one of the best ways to make money but it is also important to be patient and give enough time for you to master the skill.
You should realize what reality is and not think of getting a million-dollar deal with big companies overnight.
Patience and persistence are important for you to succeed with your Copywriting skills and become probably one of the best copywriters.