To drive traffic to a new blog can be quite frustrating and tedious for new bloggers.
You need a job to get experience but you also need the experience to get a job.
Similarly, you need to get traffic to rank better but you also need to rank better for better traffic.
Do you think there are other ways to drive traffic to a new blog even though you aren't ranking on the first page?
Definitely. There is. In this article, we will show you unique strategies through which you can earn traffic. 
1. What are the different ways through which you can get backlink?
1. Creating Epic Content 
Create great content that will stand out from the millions of other blogs out there. People should be compelled to share your article. 
2. Hooking your audience
Hook your audience with facts, statistics, case study examples, tools, unique strategies, or any kind of visualization. This will make others share it and you get a backlink in return.  
3. Guest Post
You can write a guest post on others' websites and get a backlink. This concept is called guest blogging.
This is however more difficult from the first two because you have to reach out for them and do a lot of work just for one backlink. 
You should give people a reason to link to you and in return if people find that posts useful they will definitely come to your website and which helps to drive traffic to your new blog.
4. Find Broken links of another website
When you find broken links of other websites, contact the owner and tell them how they can replace that link with the link to your article which is more relevant. 
This way you're helping them and you're also getting a backlink in return. 
5. Infographics
Make compelling infographics that people are forced to share with their audience and when they do so they link to your site. 
You can also make infographics for others and get credits for it.
6. Reach out to people who have linked to your competitor's website
You need to use tools like Ubersuggest, AHREF, or SEMRush to find out who your competitors are for the keywords you want to rank. 
Based on the search results you can also find a number of people who have linked out to them. You can contact them and tell them your reason why they should link to you instead of your competitor. 
7. If you have a unique strategy, then name it 
Naming your strategies will help you to get linked very easily. "The moving man method" and "The Skyscraper Technique" were all named by Brian Dean of Backlinko. 
8. Have a headline that people would share
For example, consider you w=are writing about " Ways to get rid of belly fat"
You can make your headline as "10 ways to get rid of belly fat"
Or "10 unique ways of getting rid of belly fat which you didn't know"
This will increase the chances of people sharing it. 
9. Reach out to people who have outdated content
Customize your search on Google and find out older content. Read and see if the content needs to be updated and if it is performing well.
If not, reach out to them and tell them how you can help them. 
Few points to keep in mind about backlinks 
Try to get backlinks from old domains instead of new ones. It will help your page rank better 
The domain authority of the websites you are getting backlinks from the matter in your page rankings
Getting backlinks from a domain such as .in or .au will help you rank better in that country
Your backlink should always be from a related Website only. If yours is a Finance related website you shouldn't get a backlink from a sports-related website. 
You can use tools like email hunter to find the mail ID of the person whom you are trying to mail.
Use tools like Yesware and Boomerang to schedule your emails and to know who is opening up your mail. 
If people are reading and not replying, then try to change your strategy of outreaching them.
Doing the same thing again and again and complaining of not working it is foolish. 
2) Make your users easy to share on social media 
This is an example of Harsh Agarwal's blog page. Here the sharing button is on the right side of the desktop.
In the mobile view, the sharing option is at the bottom of the screen.

You can look at 30 different ways of sharing the content, through social media, through direct message, through the mail, and also there is an option to print the article as PDF.
This is a very easy way to drive traffic to a new blog, when your own audience shares your article with their friends. If your article is good, then no doubt people will share it further. 
3) Share your content
Neil Patel says
"I spend 20% of my time creating content and 80% of my time to market it". 
Here are some of the sources through which you can get traffic 
1. Quora :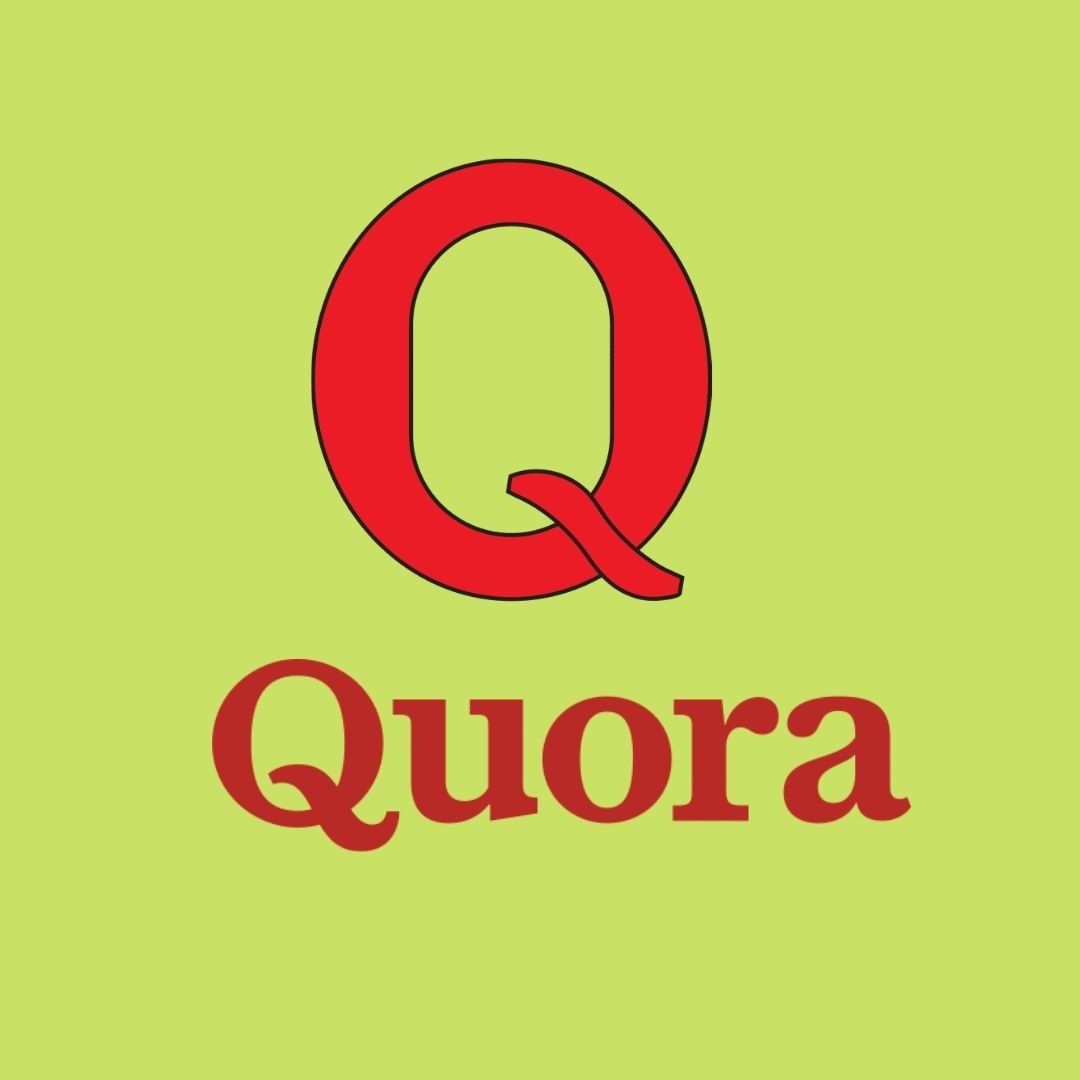 Quora is a platform to literally ask any questions you have and get answers from the people around. 
It has more than 100 million unique monthly visitors.
You can start answering questions related to your field to build authority and brand.
For every answer, you can add 2-3 relatable links to your website.
Remember that if you add links unnecessarily, Quora will ban your account. 
Quora is the best platform to increase your traffic since you get the right kind of audience who is interested in your industry. 
Write like how you write in a blog, neatly and well-structured using images and infographics. Your goal is to provide them value. 
2. Reddit : 
Reddit has about 51 million unique visitors every month.
It is again one of the top 100 websites on the internet.
This is similar to Quora. You must engage in discussions and try to divert them back to your website.  
3. LinkedIn :
On LinkedIn, you have the option of posting the content and you can add a link to your website.
Or you can share your article directly from the website and add a few words.
But all these are not very helpful because Linkedin doesn't want their users to leave their page. So you 'll start getting lesser post views. 

The best way is to write an article on Linkedin itself. You can post the entire article and have few links to your website.
Or you can write a few paragraphs and add a link saying (continue reading) so that people visit your website to finish reading it.  
Note that Linkedin users highly sought value. If you are not performing value, you will not perform. 
You can do this once or twice a week. 
4. Leave a comment on blog posts
This is a good way to interact with the people whom you follow and to appreciate their work. 
Write comments that are relevant and that are useful.
You must make sure that you're the first one to comment when a post is released and your comment should be highly useful.
Avoid spamming unnecessarily. If you have good content, you can share and ask the readers to read it. 
You can see how Sujan Patel got 513 leads for his startup by commenting on blogs. 
Leaving valuable feedback to the relevant posts can also be helpful to drive traffic to the new blog initially.
5. Participate in Facebook groups and answer their questions
Facebook might seem old now but there are about 1.5 Billion people still using Facebook today.
On Facebook, you must try to build a group/ community just like your Whatsapp groups.
You can participate in those groups and answer your follower's questions. 
Also, share your old content and try to invite your traffic.
Use messenger features and sends customized messages once for all the followers of your page.
6. Email marketing 
This is one of the best ways and it never gets old. 
This is the safest way. Do you know why?
It's because none of the social media like Instagram or Facebook is in your hands and your account may get banned anytime. 
The website also is not in your hands. It can get banned too.
Collecting emails is like collecting phone numbers of people. You never lose it unless you want to delete it. 
You have to find your unique way to collect emails. One way is to make promos and offers. 
And once done you can usually send emails to all your subscribers whenever you post new content or when you want to talk to them about a unique strategy. 
You can use tools to track your emails.
Learn how to write emails. These include
The clear, direct subject line
Including a Signature block
Using exclamation points sparingly
Using Classic fonts
Avoiding shortcuts
Your email is a reflection of you. The better the emails you write, the better the chances of attracting customers, the better the chances of earning.
According to certain statistics, US employees will receive an average of 126 emails a single day. Your email would be just one amongst them.
But you need to create your unique ideas, creativity, and skills in order to attract the reader. 
7. Tweet multiple times a day (old content)
Twitter said that it has 126 million daily active users. If we look at country-wise stats
US – 48.65 million
Japan – 36.7 million
UK – 14.1 million
                  7) India – 7.75 million
Advantages of Twitter are
A tweet can go viral at any time and we cannot even predict its outreach. 
There are chances of people with a high profile to respond to us. 
We can considerably increase our traffic to our website.
The only limitation of Twitter is that 280 characters are allowed in a single tweet (could be 3 sentences). You have to wisely direct them to your website and not spam unnecessarily. 
8. Telegram 
This is just like your Facebook group. 
You can share content and engage with your followers.
4) Running Facebook or Google Ads
You can run ads only when you have a product or service to sell. You can use these ads on search engines or social media as your funnel.
This is a very different concept called content marketing.
Google Ads are very specific and narrow. For example "when somebody searches for SEO tools, your add will come up
Facebook Ads on the other hand is very broad. You can target audiences like 18-25 years of age or audience who are automobile enthusiasts and run ads that appear to them.   
You can use Facebook Ads when you have landing pages.
In Google, people need to search but in Facebook people don't search. So outreach is good on Facebook but people who search in Google have more interest in buying.
Both have their own advantages and disadvantages. The choice is yours which suits you better.
Running ads is a great way to drive traffic to a new blog and aim for your target audience.
Also, we spoke about only two platforms because these two are the biggest. But actually there are platforms like quora, Instagram, TikTok, twitter, Spotify and many others which you can try too. 
Conclusion : 
Writing a unique piece of content is definitely important, but if you don't have enough people to read it, then what's the use?
You should invest your time in promoting your article as much as you invest in creating it. 
Don't forget to use tools like Google analytics to find who has visited your site and through which platform. 
If you find that you aren't getting organic traffic despite the efforts you are putting in, then we suggest you reach out to authoritative and industry blogs to get natural links.
Albert Einstein's famous line: "Insanity is doing the same thing over and over and expecting different results.
So if things aren't working out, try to find some other ways and implement good ideas. 
But don't stop working hard and have patience. You should know that only one website can be on top of the search list, not all. So it's not easy. 
Also, Check out our Off-page SEO which can help your blog to be optimized and drive traffic to a new blog in return.