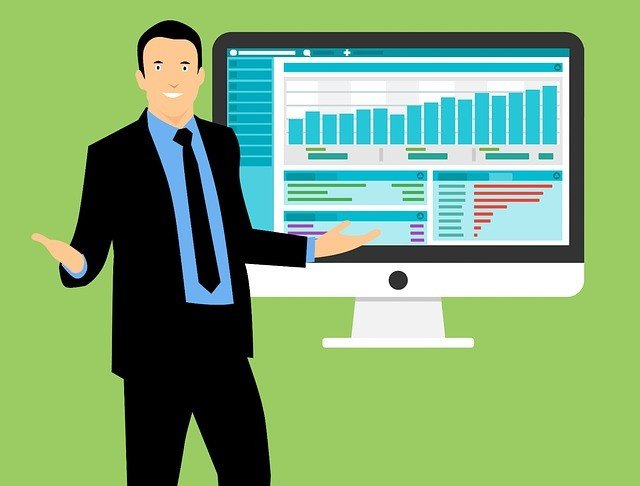 How To Invest as a beginner in India[2021]
Investing is one of the skills that everyone should have. 
Money plays an important role in our life. All of us have a specific goal in our life – it could be to buy a car or to have a dream home or to retire early.  Money that we have earned should work for us. Our aim should be to retire early and live a fulfilling life. 
To do that all we need is patience for the money to grow. People fail not because they don't have money to invest, but because they don't have the patience to wait for the money to compound. 
If you invest 2000 Rupees per month, from age 21-65, you will be worth 1 crore of current value.
Then imagine what could happen if you invest more than that?
Start investing early. But before that do the following three things 
Save enough to cover 6-12 month expenditure due to unforeseen circumstances such as job loss, medical expenditure

Have Health insurance that can cover any unforeseen medical situation

Term insurance – it should c

over your life risk for at least 15-20 times your yearly income.
Save money at the early time of the month that is exactly when you get the salary. Save at least 10-20% of your income. Many people make the mistake of increasing the expenditure once they get the salary hike but they should rather increase their savings otherwise they will face serious repercussions.
An investment strategy in 2021 for people with low-income slab
1. Stock Market – 70% of your savings
Everyone likes the stock market after watching the Harshad Mehta scam series. 
There's a risk but there are massive rewards when it comes to the stock market. Read how the stock market works. 
While we invest in 2021, we need to Consider the markets which are recovering after Covid. Those are 
  a) Lending sectors: Banks and NBFC (Non-Banking Financial Corporations)
Many people have lost their business due to Covid. They will be taking loans for their business. The lending sectors are expected to grow. So you can consider investing there. 
  b) Telecoms tech  /IT
After Covid, the world has moved to work from home. Companies started investing in technology to have online meets, attendance, etc. People have started using social media and phones and laptops extensively. People are recharging for mobile data or WiFi. OTT platforms like Netflix are on high usage. 
So you can consider investing in the companies of the above domain which will continue to rise. Some examples include Infosys, Jio, Zoom, Netflix, etc. 
  c) Insurance
People realized that life insurance is very important for fear of life.  Also, like you, lots of people have explored investing and realized that they need to buy insurance. 
So make a research of the companies issuing insurance and invest in their stocks.  
  d) Pharma / Hygiene
This has already gone up but there are good chances of still going up. 
And the chances of going up are due to the vaccines being developed, and people's demand for sanitation and hygiene continues to rise in 2021 as well. 
  e) Travel and real estates
People will start buying houses and also travel a lot. They are all so bored of sitting at home that they'll start planning to go to different states and countries. So you can invest in airline stocks, transportation stocks, real estate stocks. 
While investing in the stock market make sure your investment portfolio is something like this 
30 % – Large Cap companies – low-risk low return 

50% – Mid Cap companies – medium risk medium return

20% – Small Cap companies- high-risk high return 
You make sure to do this so that your returns are balanced. If one sector does badly, it will be compensated by the other. 
  2) SIP – 20% of your savings
SIP is nothing but investing a fixed amount every month. 
You can invest in companies like TCS, ITC, Infosys, Reliance every month for the next 30 years which are very big companies that you will hardly lose. 
But in case you're worried you can make your SIP in mutual funds only 
  3) Mutual Fund – 5% of your savings
This is one of the safest options which everyone chooses. You can either invest in index funds or mid-cap funds. 
Just research about the expense ratio and the AUM before investing. 
Expense ratio – the lower the better. 
AUM – the higher the better. 
  4) Gold or BTC – 5% of your savings
Gold has always given good returns since the 1980s. You can digitally buy Gold too. 
And if you're too young that you can take risks, then you can invest in Bitcoin. 
There is a lot of discussion going on about bitcoin and its massive growth over the past 10 years. There are restaurants that are accepting bitcoins as payment. So you can think of considering investing here if you're young and have the patience to wait for its growth.  
If you fall into the high-income slab then you can buy big stocks like Amazon, Tesla, Google, etc, and keep it for many years. Remember holders win. 
Conclusion: 
If you want the safest way to invest, then just invest in mutual funds. 
It can give a Compounded annual growth rate of up to 15%. 
But remember your investment should be a Systematic Investment Plan (SIP) where you invest a certain amount for every month. 
And if this kept for 20 years, it might even get quadrupled. 
As told earlier, investing 2000 Rupees per month for annual growth of 15% for 30 years can make you a crorepati. 
P.S: If you're in India, you can use apps such as Zerodha or Groww which all charge less/ nominal charge for all transactions. 
Disclaimer: All these are only advice and shouldn't be followed without thorough research. Please contact a financial advisor without making any decisions. 
To increase your investment wisdom, read the Rich Dad Poor Dad Summary.