Got an idea to start your own online business? But don't know what should be your first step? You must read these 10 must-taking steps to consider while constructing an online business strategy.
The growth of online shopping is simply impressive. And it won't slow down anytime soon. This is good news for both online buyers and sellers.
Technology is growing every day and all the markets are trying to make it digital.
 According to Forbes, 82% of people research online before buying a product. And about 60% of people buy things online.
So how do you develop an online business? Here are some important points that you need to know. 
1. Understand the target audience
Try to do market research and know who you are really looking forward to selling. You must understand that everybody can't be your audience. 
Is it for the rich, medium class, or backward class? 
or for students or for working professionals?
for men / women / general? 
Are they children, young adults, or old people?
Brainstorm like this and ask yourself many questions yourself. write down all the questions and answers below them
The more clear you are about your target audiences, the better way you can pitch them and generate more sales.
2. Change your mission statement to match the goals
You must be very certain about your business motto and know the objectives of your business.
Questions you need to ask in the beginning whether your business needs to
Make money?
develop the society?
Bring innovation and change the existing technology?
Make people's lives better?
Queries like these will help you to be focused and enable you to keep going in the hardest of your journey also.
Otherwise, with no clear objectives, it is easier to lose your motivation and quit.
3. Create goals and identify a USP
There are four important businesses that you need to keep in mind while constructing an online business strategy for further succeeding in your online business journey.
Bring conversions: Make more people see your product and watch out how many of them are converting into your paying customers.
Better revenues: Increase sales and hence increasing your business revenues.
Earn the trust of the people: Make sure that people are satisfied with your product/service
Improve brand reputation: Improve the brand and recognition of your company.
Also, list out Unique selling points (USP) – why people should really buy your product?
Who all are benefiting from your product/service?
What is the validity/lifetime of the product?
How is your company's product different from others?
4. Invest in your Website
Since you are planning to start an online business, it goes without saying that you require a professional website for your business.
It should contain all the basics to advance details of your business, who you are, the kind of services you provide, all its features and benefits and the pricing of the services you offer.
It will be of great help to visitors or interested customers to your site if they have some testimonials to watch about your services as it will build trust initially.
All these must be talked to your web developer and your requirements should be clearly discussed with them and can be regularly improvised if required.
5. Take the help of Digital Marketing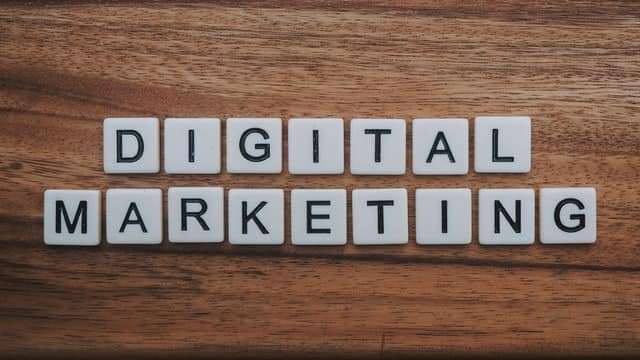 Gone are the days of traditional marketing, it is the age of digital marketing.
Around 4.54 billion people use the internet today and numbers will increase quickly in the near future. With that hope, it is a blessing for any business to market itself in various corners of the world.
With the help of digital marketing- Search engine optimization(SEO), Search engine marketing(SEM), Social media marketing(SMM) you can present your business to your highly targeted audience and convert them into your paying customers.
 Digital marketing is cost-effective and can give your business a global reach.
6. Define and segment your audiences
Once you have done your research on who your audiences are, start making a pitch that is more relevant to the audience that you're targeting for.
As we told in the copywriting article people don't buy logic. They buy emotions. Frame your story to connect with your audiences.
Once they feel connected they are more likely to buy your products or services.
Segment your target audience based on their (user) behavior on the websites and target them through social media advertisements, google ads.
7. Have proper management and support system.
This is one of the most important but ignored measure needs to be taken for the success of your business in the long term. All the famous businesses you see there in the industry have a strong management system.
Good management helps to achieve short-term goals effectively, helps employees to stay motivated, and work on the group goals. without proper management, any business will not survive for long.
You might have seen many flourishing businesses or start-ups failing just because of mismanagement and cold-fights inside the company.
Along with this, you should make sure you provide proper customer support to your buyers. Any problems they face should be addressed quickly so that they don't lose any hopes and faith in your product.
8. Taking the help of Affiliate programs
once your products or services are in the market you need to drive more sales to generate greater revenues. Along with marketing, you should also consider this below-mentioned step while constructing an online business strategy.
Try to approach the affiliates who have already been in your niche industry and have a good amount of subscribers with them. Now understand this.
If You have a software company and you have launched one Saas (service as a software) -product recently and you want more users to try and buy your software.
Along with your online marketing what you can do is reach to the affiliates who might be software developers, tech enthusiasts, or similar influencers to promote your product and in return, they are provided with a certain percentage of commission.
This strategy works miracles and can give you quick sales and profits.
9. Your love for Your customers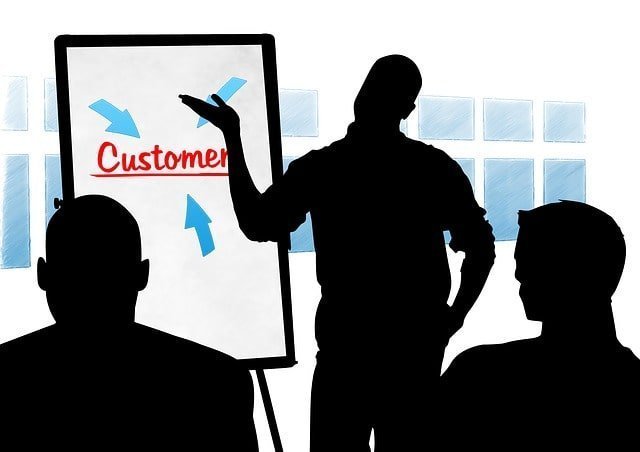 Taking care of your loyal customers goes in-hand along with the growth of your company and you must reassure to keep your customers happy on a regular basis.
The same is done in public traded companies where investors are rewarded with dividends on the company's profit to keep them happy.
The same you can do with rewarding your customers with discount coupons on their next purchase or giving additional services if they buy any of your new products.
Nowadays, companies are having their own social media pages -Twitter, Facebook, Linked-in pages where they keep interacting with their customers and drive engagement.
10. Take testimonials and customer feedback
Getting regular Feedback is a very important part of any business. Find out how happy they are with your services or products and how well you can improvise it.
 Also, share some good testimonials from your happy customers on your websites. Your ultimate aim should be customer satisfaction. This will give your other potential customers a sense of trust.
Final words:
It is very important to plan before you start any business as the saying goes- if you fail to plan, you plan to fail.
Do consider these points while thinking of constructing an online business strategy.
Also Read,  5 business-level strategies No one Tells You.